Want to know the best ways to stay motivated building muscle?
Many psychological studies have shown that to form a habit in your brain, you need around 21 days of consistent behavior[1].
So, it's inevitable that in the first few weeks of your new bodybuilding plan, sticking to it can be a challenge – especially if you have a busy schedule.
More demanding gym sessions, time-consuming meal plans and constant temptations can take its toll on the road to bulking up.
The key is to KEEP YOUR MOTIVATION PUMPED-UP!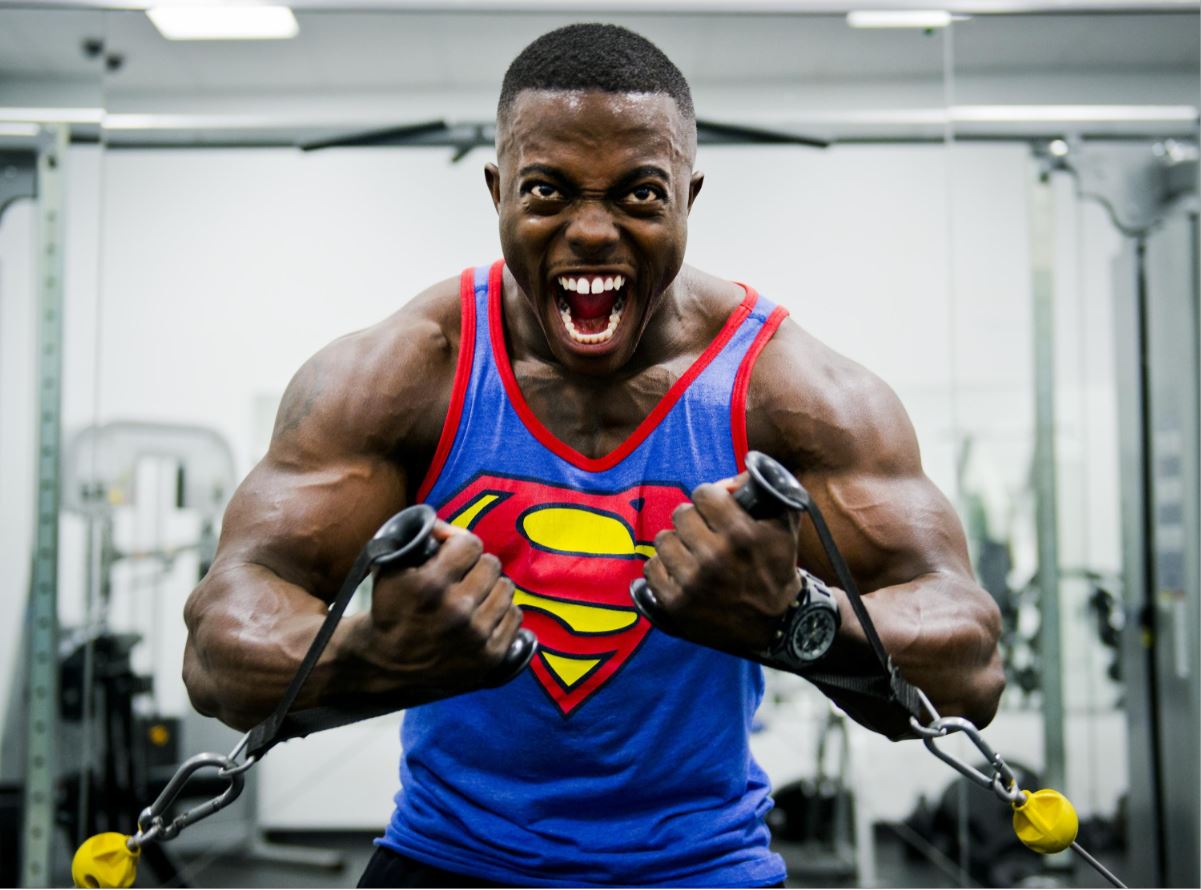 At TestoFuel, we know how difficult it can be to stick to your new lifestyle and stay on track to getting STRONGER, BIGGER and IMPRESSIVELY SCULPTED.
Check out our TOP 7 MOTIVATIONAL TIPS to help you achieve your best physique ever!
#1 – Keep Your Workouts Challenging
In the first few weeks, bulking up can be a real challenge. It's important to keep your workout consistent and manageable in this initial period to give your body time to adjust to the new regime, with improved fitness and muscle strength[2].
But always remember, your body will adapt – and you need to be ready to increase the challenge when it does.
The minute you start to feel your workouts becoming easier, your brain will automatically start to relax, workouts become boring and motivation starts to dwindle.
The only way you will make serious muscle gains is if you are pushing your muscles to their absolute limit so a constant review of your routine is essential.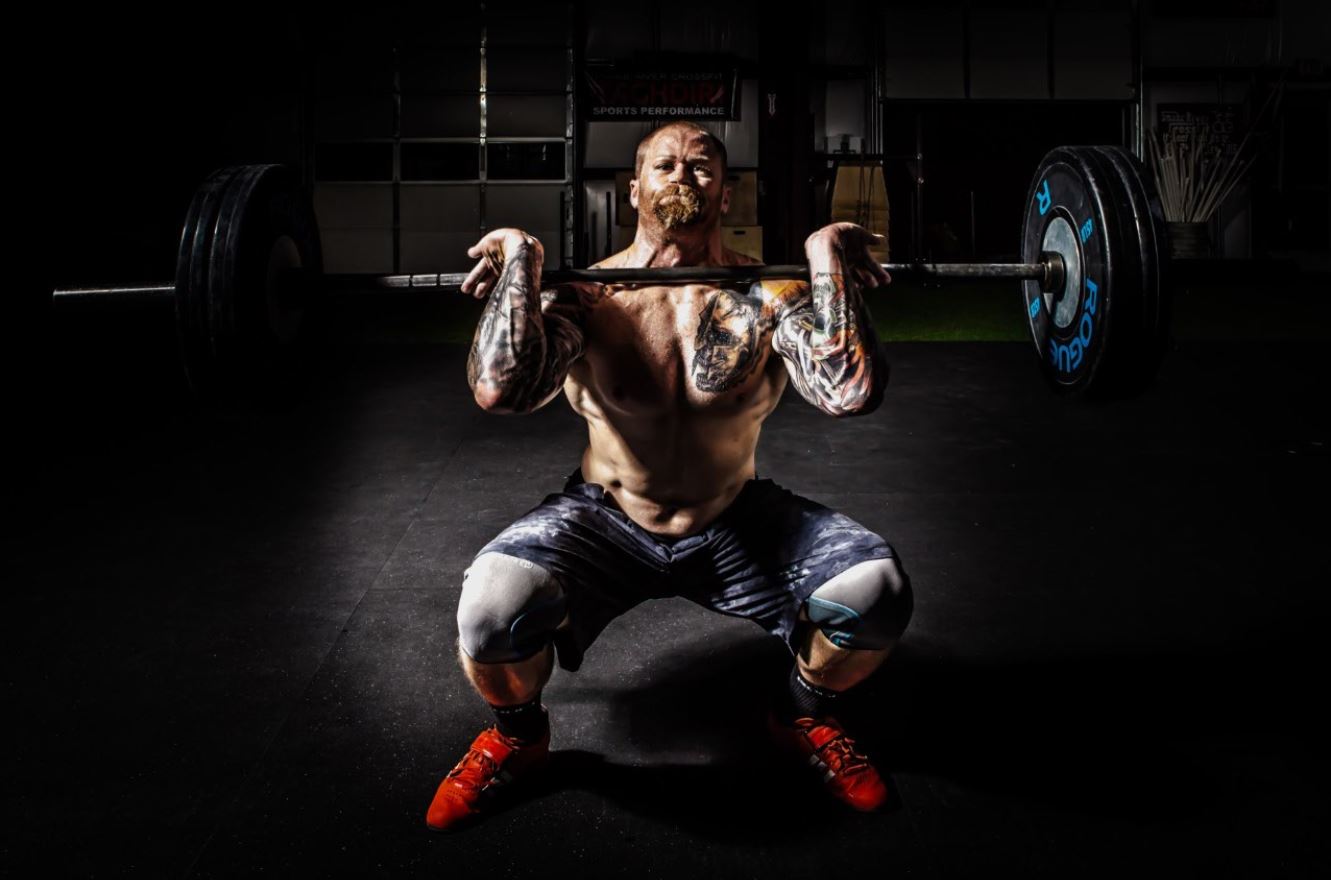 Always keep the pressure on and ramp up your workout.
We recommend:
Increasing your weights regularly
Adding more reps to your cycles
Introducing new exercises to your workout
Timing reps and setting new quicker goals
Check out more exercises to push your workouts to the next level and stay motivated building muscle here!
Refuel your workout-boosting T-supplement TestoFuel now!
#2 – Increase Brain-Boosting Nutrients into your Diet
Top cognitive health has many benefits throughout your body – from improved athletic performance to better memory. Looking after your brain could also have a great impact on your self-confidence and motivation levels too[3] so it's worth enriching your diet with brain-boosting nutrients.
Look for food and drinks packed with antioxidants, vitamins and amino acids as these all contribute towards enhanced brain power[4].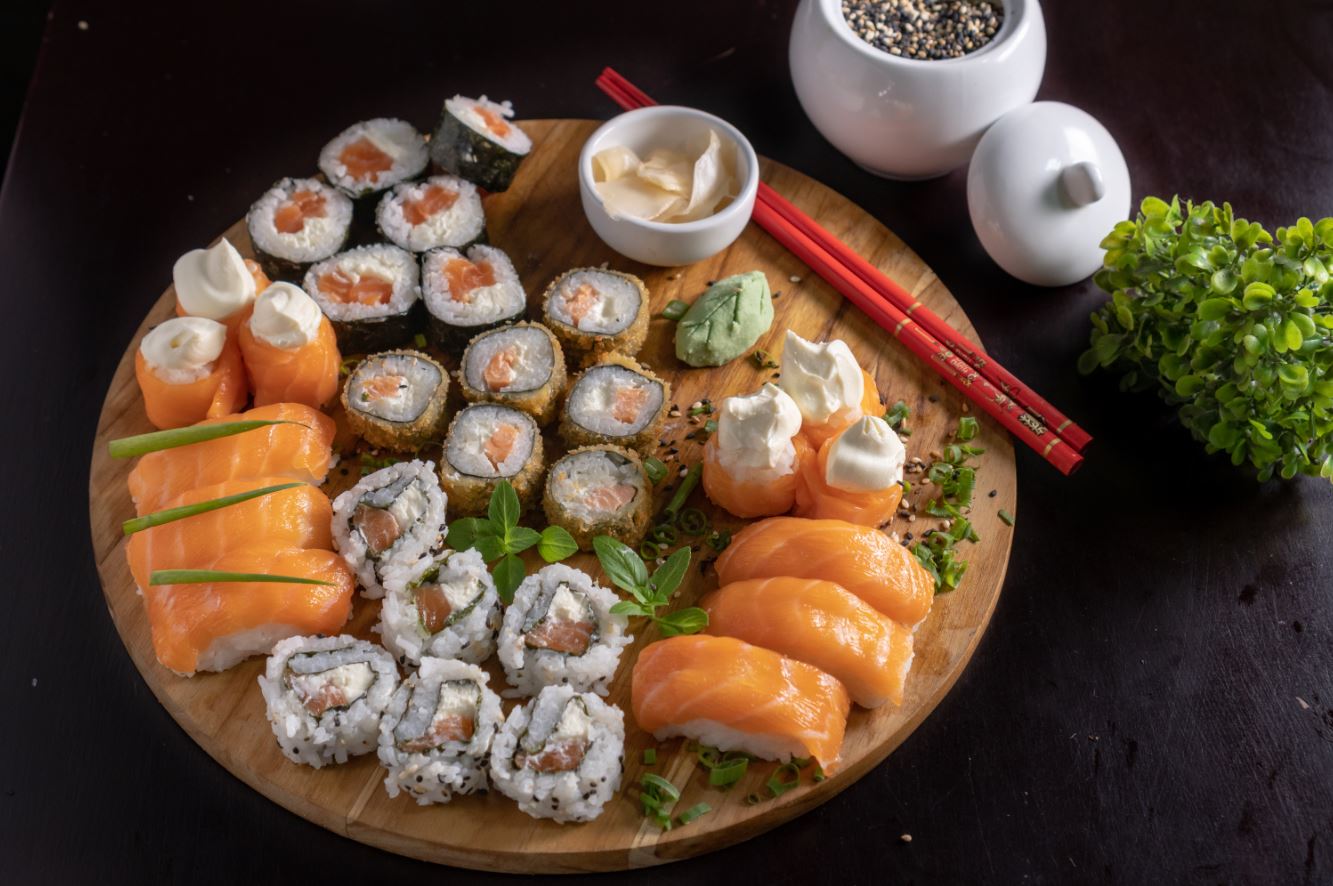 Equipped with a fully functioning brain, you can enjoy improved memory, focus and stamina, as well as a more balanced mood so you can avoid temptations and stay motivated.
We recommend:
#3 – Prioritize your Sleep
Building muscle takes commitment but logistically could eat into your regular day-to-day schedule if you don't plan properly.
One aspect people compromise is getting enough sleep.
If you're getting up early for workouts, for example, but not adjusting your bedtime accordingly, you could end up feeling exhausted.
Set aside from this physically affecting your muscle growth[13], not having enough sleep could have a detrimental impact on your brain health as it won't have enough time each night to process the events of the day and end up feeling sluggish.
As we mentioned in the previous point, a healthy brain equals better mood, more focus and motivation[14] so make sure you're getting enough sleep to nourish your brain effectively.
We recommend:
7 hours or more sleep a night to ensure your brain is at its optimum level of efficiency.
#4 – Minimize Alcohol
Excessive alcohol consumption has been linked to all sorts of mental health issues – from depression to anxiety and stress[15] which could all have an impact on your motivation to keep up your bodybuilding regime.
Set aside from immeasurable cravings for unhealthy foods to soak up the booze, hangovers also cause dehydration, mood changes, headaches plus many more symptoms – none of which are contributable to a strong performance in your gym sesh[16].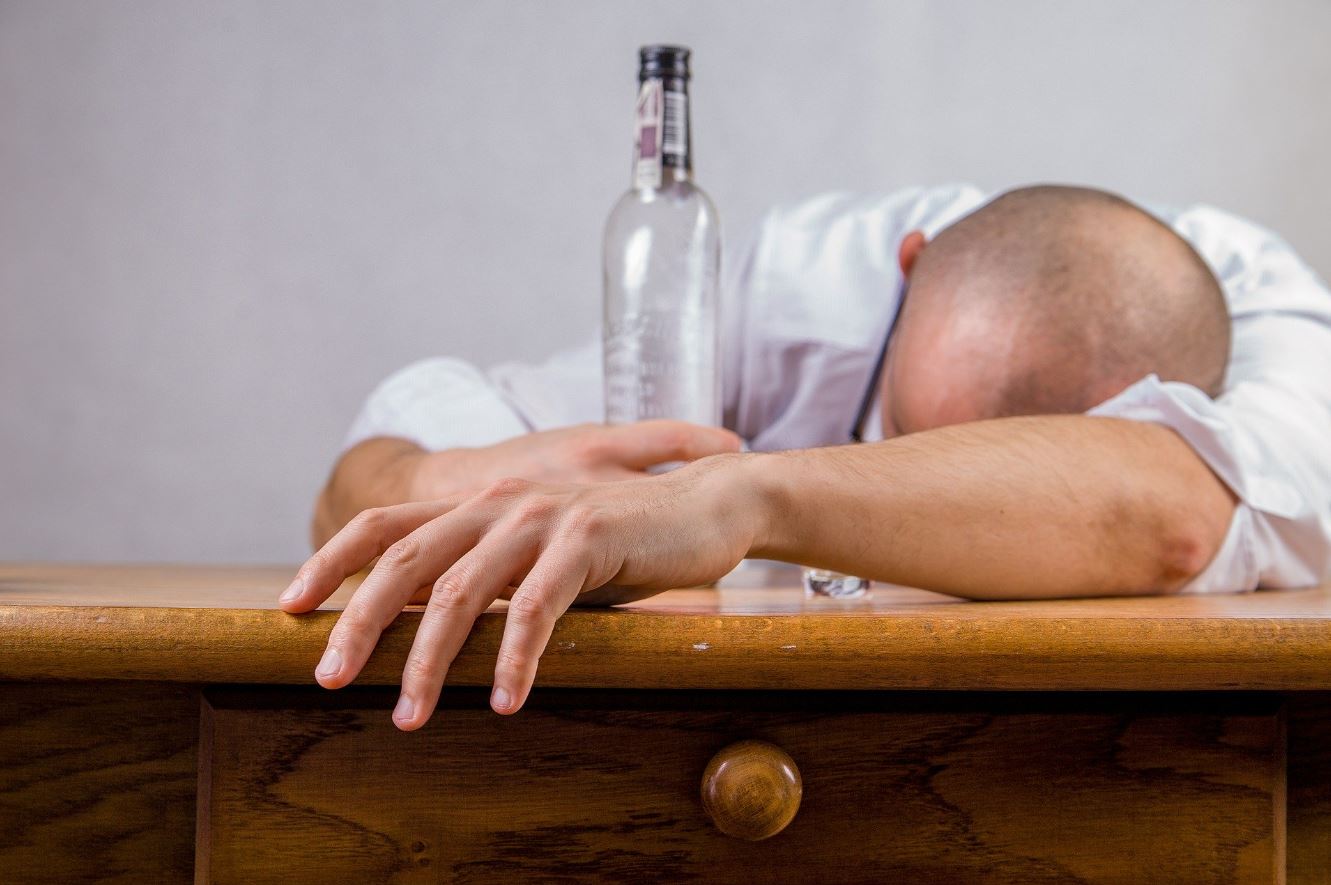 Basically, if you're hoping to make real headway in building muscle, getting tanked is not the way forward.
If you cut down your alcohol intake, you'll see significant improvements to your mood, ability to smash through workouts and stay motivated building muscle so you'll bulk up even quicker.
#5 – Track your Progress
One of the most motivational things you can do is keep a track on your progress throughout your journey to impressive muscle mass.
Everyone loves a success story – so why not make your own?
Make sure you document how far you've come for your own personal sense of achievement and you'll keep your motivation to achieve even more ticking along.
We recommend:
Regular weigh-ins – with written documentation, either on an app or in a diary for the black and white proof of your gains.
Before, during and after pictures – from the beginning and regularly throughout so you can physically see your body changing.
Measure your arms, legs and torso regularly to have on record where you have most improved. This is also good for helping you pinpoint areas you need to work on going forward.
#6 – Create Mini-Milestones
Let's be honest, if you're looking to make some real changes to your body, it's not going to happen overnight.
And the longer it takes, the more likely it is that you'll lose motivation.
Yes, you will have an ultimate goal for your finish line.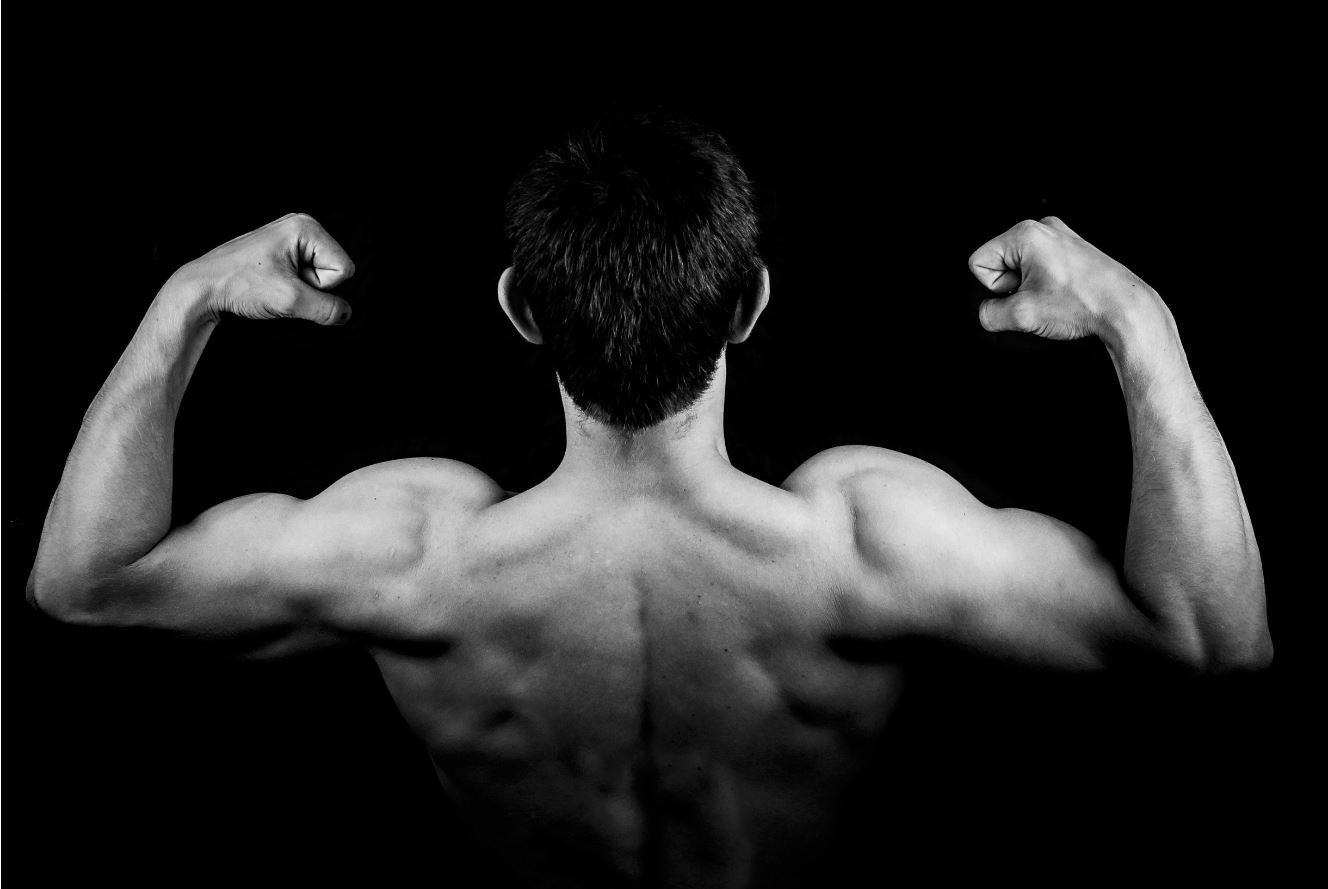 But why not set mini-milestones throughout with a reward at each one to break up the journey to your ideal physique?
By cutting the goal up into manageable sizes with small incentives along the way, you can boost your motivation with reinforced achievements, so you'll never lose track of how well you're doing and reach your targets easier.
#7 – Take TestoFuel Consistently
Whilst TestoFuel is primarily effective for boosting muscle strength and growth, the testosterone-enhancing ingredients within the supplement give you more than just big muscles.
TestoFuel is scientifically formulated to reignite your whole body and mind combined, with improved performance, focus and mood so you can stay motivated and achieve your very best.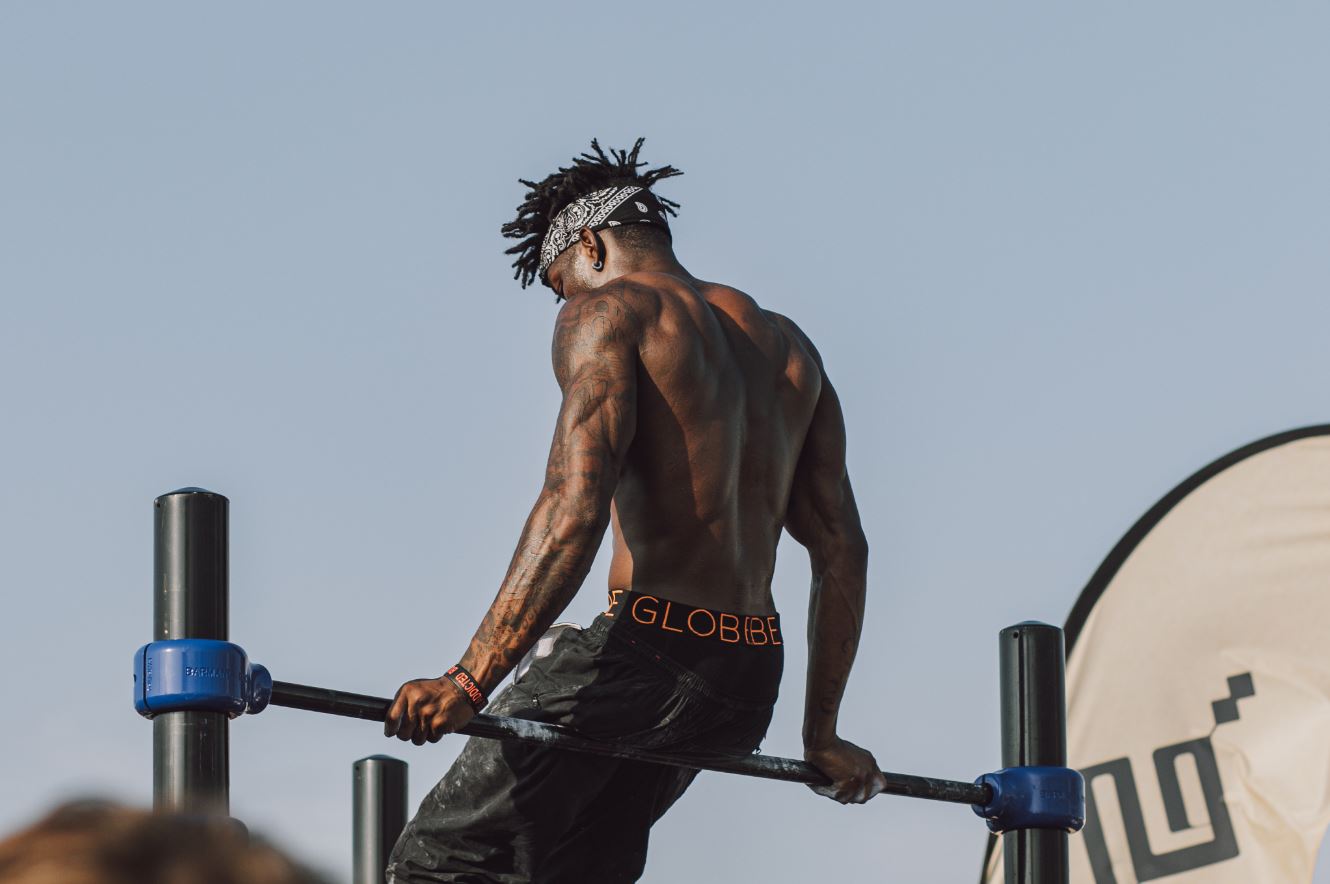 Check out some of the ways TestoFuel can improve motivation:
Vitamin D – is essential for boosting your motivation, with research showing a significant improvement in cognitive performance and maximum endurance[17] too so you'll be in a more focused mind-set to smash your workouts.
Ginseng – has the ability to boost your libido[18] , energy levels and muscle pumps[19] which can reignite your drive to achieve more. Plus, this ancient herb has been used for centuries to balance your mood and brain power[20], so you'll be more prepared mentally to take on the gym.
Magnesium – helps boost sleep quality so you're fully rested and ready to take your fitness regime by storm. It also promotes physical endurance so you can push yourself even further, reigniting your confidence[21].
Remember, to get the most out of TestoFuel, you need to take it consistently and as per the recommended dose – 4 times a day, every day.
If you stick to this, you'll see a marked improvement in your motivation to stay on track and bulk up quicker!
With our 7 tips, you can reignite that fire in your belly to succeed and stay motivated throughout your muscle-building journey until your new lifestyle becomes a habit.
It won't be a simple road, but if you stay focused and follow these tips, you will achieve your muscular physique easier!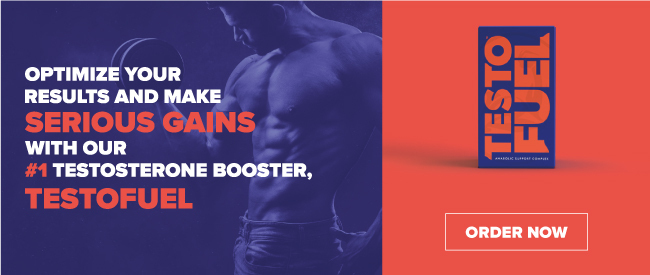 References