With the large number of natural, plant-based supplements available its difficult to know which ones will work best for you- or whether they will work at all.
Horny goat weed, otherwise known as icariin on a number of supplements, is a popular product with many brands advertising its male enhancing properties.
But are these claims backed up by the science? Read on to find out…
In this article you will learn-
Does Horny Goat Weed Increase Testosterone?
What are the Side Effects?
The final word on Horny Goat Weed and Overall Summary
---
What is horny goat weed?
You've probably seen Horny Goat Weed advertised as a performance booster in supplements – helping either erections, libido, testosterone, or all three.
But what actually is it?
Horny goat weed is a herb that derives from the epimedium species of flowering plant and is typically endemic to China. It is a deciduous plant with spiky, spider-like purple flowers from Spring. It is also known as 'Yin Yang Huo', 'fairy wings' and 'rowdy lamb herb' as well as the more obvious 'epimedium'.
Although epimedium has been used for thousands of years in Asian medicine, Western culture has only recently started to market it as a potential performance booster.
Goat weed contains many active compounds but is most well known for icariin (ICA) which has been utilized as an aphrodisiac as well as for the treatment of erectile dysfunction in traditional Chinese medicine for many years [1].
---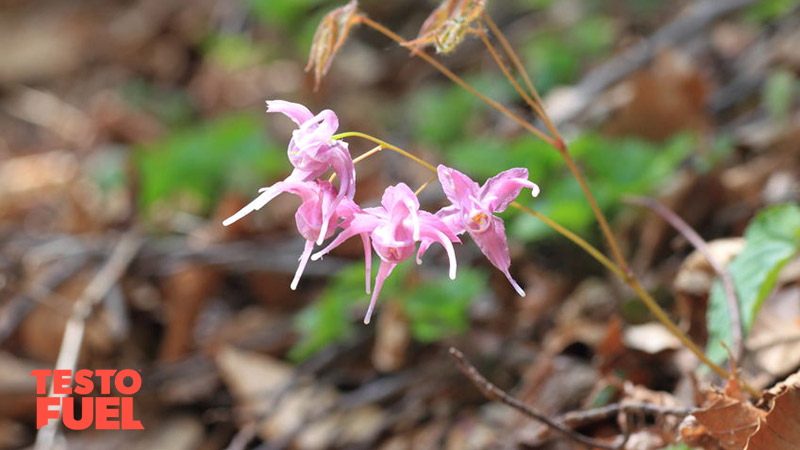 ---
Key Point: The name 'horny goat weed' derives from anecdotal stories of how it increased sexual appetite in the goats and sheep that grazed in fields containing it.
---
Does it Boost your T levels?
ICA is currently marketed as a sexual stimulant for both men and women, and whilst its been reported to increase estrogen in post-menopausal women, it has also been reported to enhance T levels in both men and women.
The reported benefits include:
Stimulation of Leydig cells– these are responsible for the stimulation and production of testosterone
Reduced cortisol levels- this is the body's stress hormone that has a negative effect on T levels
Decreased PDE5 production- this ensures proper blood flow to the penis
Increased sexual health- this includes libido, sexual drive and appetite, as well as pleasure
---
So where's the research to back it up?
This is unfortunately where the problems start- because there simply just isn't data to support these claims– to date there have been no human studies to back up the claims of T-boosting properties, with all published studies being conducted on animals [2].
#Study 1: The strongest link between testosterone and horny goat weed is from a 2006 [3] study using rats. By dosing 80mg per kg of icariin the researchers were able to observe triple increases in T-levels, but without changes to other hormones (for example follicle stimulating hormone and luteinizing hormone– both important in male hormone maintenance).
This led to claims that horny goat weed could boost hormone levels without the side effects observed in many other herbal supplements.
Granted, it's probably not one that you'd volunteer for as they had to chemically castrate the participants. It probably wasn't going to get ethical approval in humans.
#Study 2:
Another study [1] used rats that were subjected to 'cavernous nerve damage' (basically nerve damage to the penis- they're not having much luck these rats are they?) and dosed them with either 1, 5, and 10 mg/kg of icariin.
Whilst the lower dose saw some slight increases in T levels, the higher dose actually had a negative impact on male hormone production.
---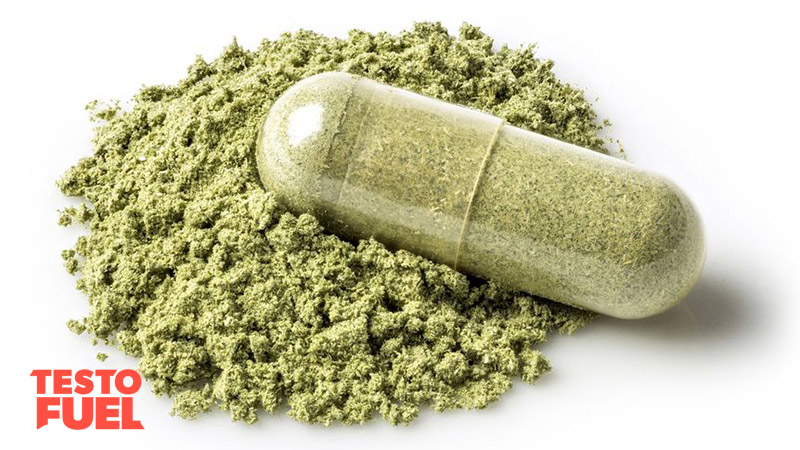 ---
Key Points:
There are no human studies that show a link between horny goat weed and T levels
The link between rats and humans doesn't fill us with confidence at this stage
---
Horny Goat Weed Side effects
To date there have been a small amount of reports of moderate-severe side effects from icariin supplementation- for example:
One study [4] that has reported moderately severe side effects, with a 66 year old male complaining of rapid heart rate and changes in mood after using horny goat weed. It was difficult however to ascertain whether these symptoms had been caused by the supplement itself.
Additionally a 19 year old man [5] complained of erectile dysfunction, fluid retention and loss of libido after using an icariin-containing supplement from the internet.
Some animal studies [1,6] have even reported reductions in testosterone and/or raised estrogen– this is the exact opposite of what you would want to achieve with horny goat weed extract!
Largely there have not been severe side effects reported, however long-term use has been linked to the following symptoms:
Dizziness and headaches
Vomiting and nausea
Thirst and dry mouth
Additionally, taking horny goat weed in large amounts may cause breathing problems and episodic spasms.
According to McDonald [5] the issue of self medication with performance enhancing compounds such as with icariin needs to be carefully considered. Additionally it may be a product that causes difficulty for those trying to ensure a hormonally equal basis without side effects. 
---
Does Horny Goat Weed Increase Testosterone?
There just isn't enough evidence to suggest that horny goat weed can increase your testosterone levels – in fact, some studies have even shown it reduce testosterone and increase estrogen levels. Any research that has shown results has only been done on animals, there are no effective humans studies. It does not effectively boost testosterone levels.
Without properly designed human trials it is difficult to say with confidence whether or not horny goat weed can boost testosterone levels. There's a lot of work still to be done in order to determine the efficacy and safety of potential doses and interventions.
---
What does improve testosterone levels?
When it comes to improving testosterone levels safely and effectively you need to go for ingredients that are proven to work.
As a top-of-its-game supplement, TestoFuel contains only ingredients that have been shown to work in the most rigorous studies. Including active ingredients such as oyster extract and magnesium this is the best product you can choose.
This supplement has the ability to support:
Muscle Growth and Strength – the golden chalice of weight lifting
Improved Recovery – hit the gym time and time again
Enhanced Energy – you'll be able to train longer and harder to maximize results
TestoFuel is ideal for improving your performance both in and out of the gym, and helping you attain that all-important muscular physique.
---
References
Shindel, AW. Erectogenic and neurotrophic effects of Icariin, a purified extract of horny goat weed (epimedium spp.) in vitro and in vivo. J Sex Med. 2010; 7(4); 1518-1528
Christopher, CK et al. Rise of herbal and traditional medicine in erectile dysfunction management. Curr Urol Rep. 2011; 12: 470-478
Zhang, ZB et al. The testosterone mimetic properties of icariin. Asian J Androl. 2006; 8(5): 601-5
Partin JF, Pushkin YP. Tachyarrhythmia and hypomania with horny goat weed. Psychosomatics. 2004;45:536-537.
McDonald, TJ et al. A novel case of raised testosterone and LH in a young man. Clin Chim Acta. 2011; 412(21-220: 1999-2001
Yan, YU et al. Study on the estrogen-like effects of epimedium extractive (Department of Public Health, Medical 5). 2010. Eur J Pharmacol. 10; 635(1-3):40-8